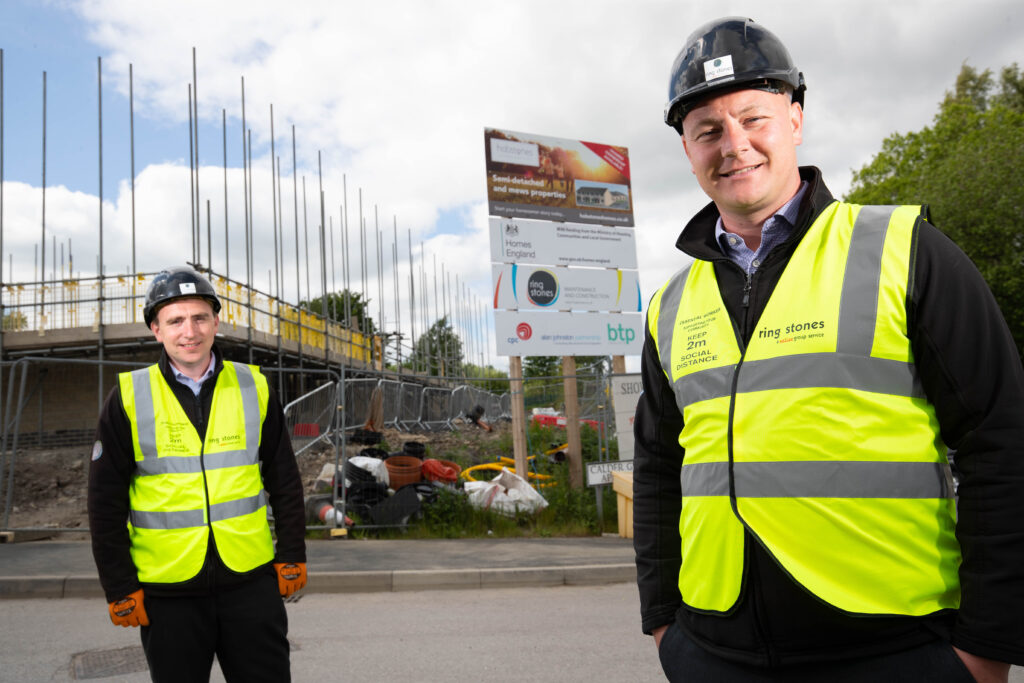 COVID Guidance 2022
Welcome to our dedicated Coronavirus page.
This is where you will find regular updates and advice on the coronavirus and our services, including information on the measures we are putting in place to protect our customers and colleagues.
---
On 8th December 2021, the government has announced that England will move to Plan B in response to the risks of the Omicron variant.
This means:
From 10 December, face coverings will be required by law in most indoor settings.
From 13 December office workers who can work from home should do so.
From 15 December, certain venues and events will be required by law to check that all visitors aged 18 years or over are fully vaccinated, have proof of a negative test in the last 48 hours, or have an exemption.
You can find more information via the Government website: https://www.gov.uk/guidance/covid-19-coronavirus-restrictions-what-you-can-and-cannot-do 
---
Updated: 6th January 2022
Staying Safe Onsite
This video shares how we're continuing to stay safe onsite by implementing additional safety controls.
We are continuing to work safely
Throughout the crisis, we have been focused on delivering the best possible outcomes for all our clients, whilst looking after our people and our business.
Safe working
At Ring Stones, we do not foresee any significant changes to our current safe working practices. While restrictions will be relaxed externally, we still feel that, to protect our employees and business, we need to continue taking precautions.
As a result, safe ways of working will stay in place for the good of clients and staff. Our staff will continue to observe social distancing and the use of PPE.
We are also maintaining our existing hygiene, cleaning and safety measures.
We will continue to employ face coverings within either enclosed spaces and when within 1m of another colleague or client. This will also be the case for vehicle sharing.
Our Burnham Gate building will continue following the safety systems currently in place.
We will ask all employees to maintain social distancing wherever possible.
Perspex screens between desks will remain in place as a control measure.
Regular hand washing and sanitizing will continue to be practiced in all areas.
Meeting room and kitchen restrictions will still be followed.
Ventilation of workspaces – where possible – will still be encouraged.
Lateral Flow Testing kits will be made available to all employees across our sites and offices.
In addition, where we have introduced new ways of supporting clients, these will stay in place if they have shown that they improve accessibility and choice.
Thank you
To our clients, colleagues, and partners: thank you once again for all your support, your patience and your continued commitment to helping us deliver the best possible services.
Frequently Asked Questions
We understand that you may have some questions and we've done our best to answer them here. If you need to speak to the Ring Stones team for more information, please email info@ringstones.co.uk
What safety measures do you have in place on site?
We have ensured that we have the right PPE (personal protective equipment) for all our operational staff, and that these are available wherever work is being carried out. Our employees will also be offered the option of being tested for COVID-19 if they or family members show symptoms of COVID-19.
At each location, strict social distancing will be observed, with revised travel and transport arrangements and extra supervision for staff. Furthermore, all our sites will benefit from additional wash stations, intensive cleaning regimes and extra inspections.
These measures will be continually reviewed and updated in keeping with the latest Government advice and safety guidance. Our commitment to our people and the wider community remains our top priority.
What is the official industry Government guidance?