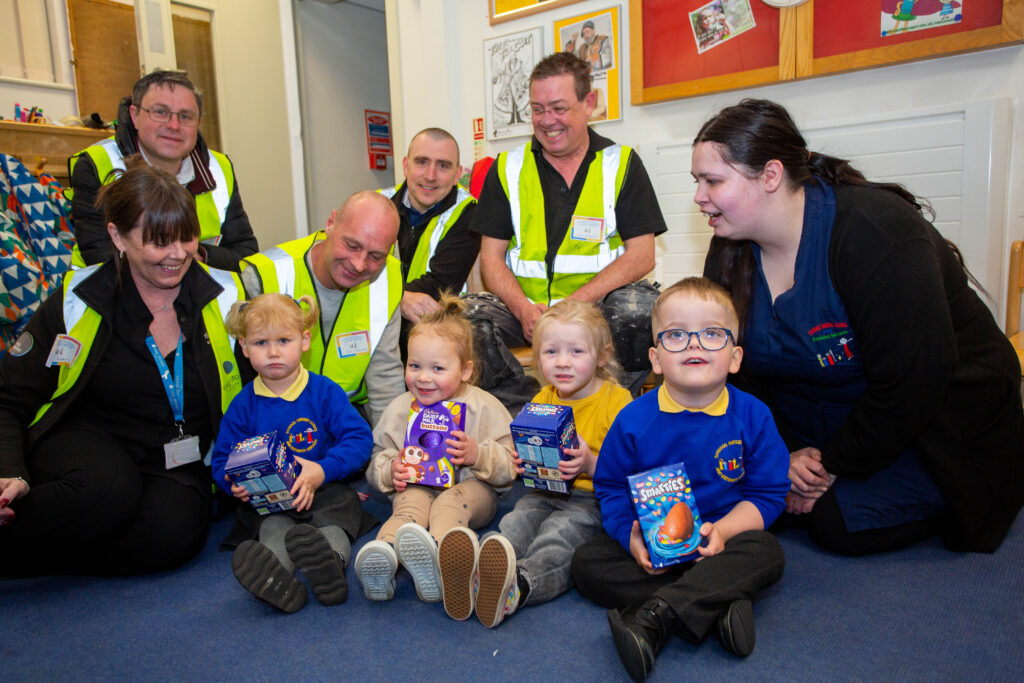 Burnley-based maintenance and construction Company, Ring Stones, has been collecting Easter eggs for the children of Taywood Nursery school.
The Nursery is close to Ring Stones' new housing build development on Tay Street, which families moved into at the end of March. The target was to reach 110 Easter eggs, which meant one for each child who attends the Nursery.
The Easter eggs were delivered to the Head Teacher of Taywood Nursery School on the 30th March and the children were delighted to receive these surprise gifts.
Having exceeded their initial target of 110 Easter eggs, the extra eggs collected have been donated to Burnley Together, a community hub supporting families and people in the town.
The Easter eggs have been donated by Ring Stones staff at Centenary Court, Burnham Gate and Tay Street. Ring Stones also reached out to their sub-contractors who donated eggs.
The Ring Stones' team has been working closely with Taywood Nursery School while working on the Tay Street housing project over the past two years. This included giving up their time to take part in a community clean up and donating leftover construction materials to the Nursery for their outdoor play area.
Ring Stones also cleaned up the Nursery grounds and worked with the head teacher to host a 'Name Our Mascot' competition with the children. You can find out more about this here https://ringstones.co.uk/news/ring-stones-finish-work-on-42-unit-affordable-housing-project-in-burnley/