As we come to the end of an unexpectedly challenging year, I'd like to look back on some of the positive things that have unfolded while we've worked together to  face barriers that have arisen within the Ring Stones team.
Alongside many others in the construction sector, we have a vital role to play in supporting the local economy, providing jobs and training, and building and sustaining homes.
In order to do this, we have taken the utmost care to ensure that we've been able continue to work safety all throughout the pandemic, without comprising on standards and quality. We have ensured that we have the right PPE (personal protective equipment) for all our operational staff, and that these are available wherever work is being carried out.
At each working location, strict social distancing is being observed, with revised travel and transport arrangements and extra supervision for staff. Our sites also benefit from additional wash stations, intensive cleaning regimes and extra inspections.
You can watch our 2020 safety video here.
Lancaster Refurbishment
This year, we embarked on a large-scale refurb project in Lancaster, consisting of 20 bedrooms. Site Manager, Ben Simmonds, took great pride in developing the old run-down building into a fantastic, modern new refuge for those escaping domestic abuse.
The project commenced in November 2019 and was already quite a way through the programme when the pandemic threatened to halt work in March. Despite barriers, the project continued to be operational. That said, working practices did have to change overnight in order to remain open. We worked closely to all to HSE and government guidelines, but we also went one step further beyond this in order to maintain the safety and welfare of all our employees and subcontractors on site, which is always our priority.
Despite the challenges faced on site, the site team as a whole remained focused on the task in hand; finishing the project late was never an option. Additional hours were worked throughout the week, in addition to weekend working, allowing the project to stay on track. It is a huge credit the management team that the project was able to complete on time, providing a safe space for those who need it the most.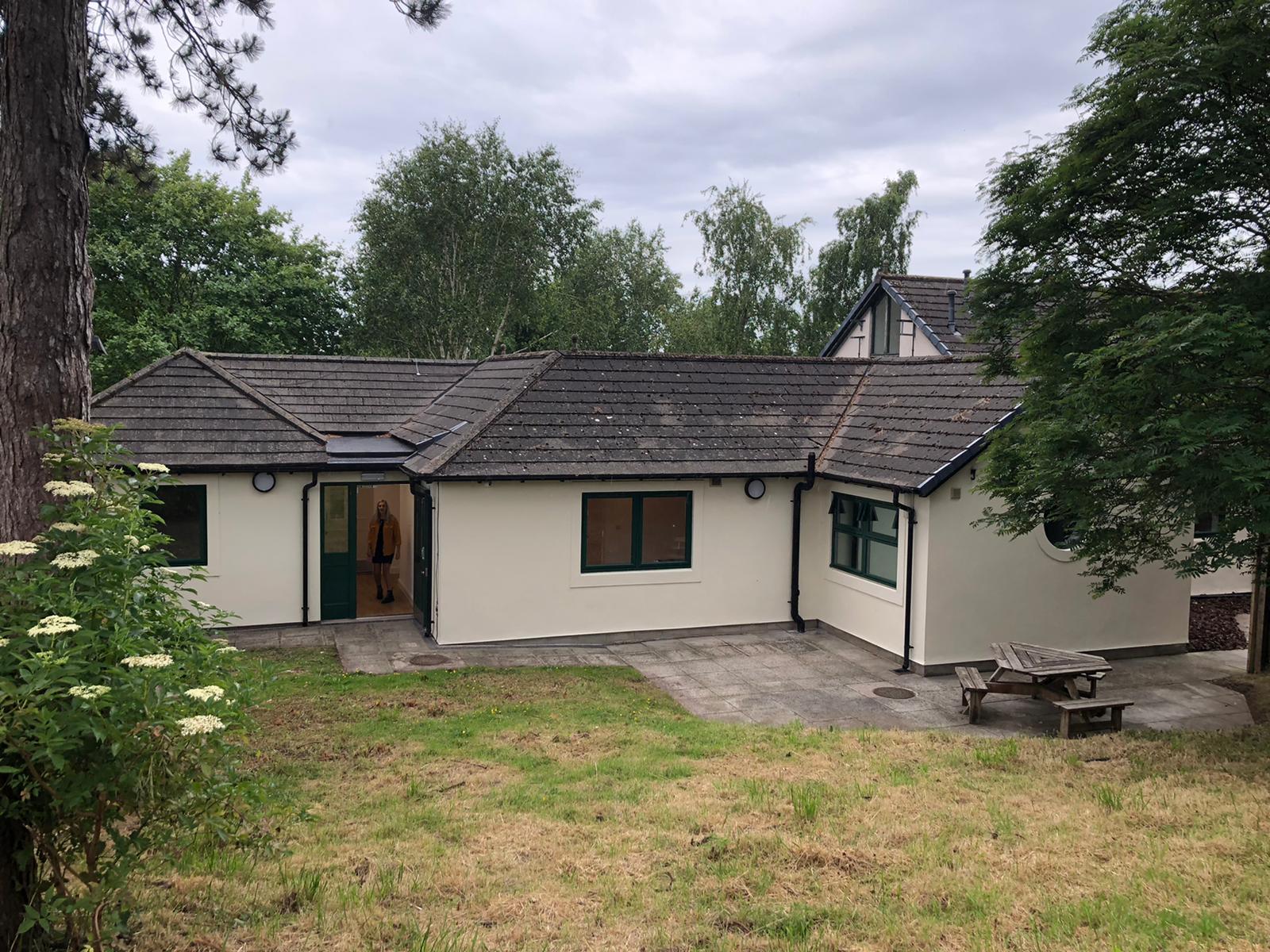 White Ribbon
In November, I became a White Ribbon ambassador; this is something that I'm sincerely proud of, joining several other long-term ambassadors within the Group. For those of you that don't already know, White Ribbon is a charity that encourages people to stand up, speak out and say no to violence against women.
This ethos and support is engrained internally throughout the Group as a whole too. Along with gaining a DAHA-accreditation last year, there is paid leave on offer for those living with domestic abuse, bespoke training for all staff and confidential support is always on hand.
We firmly believe that domestic abuse is not just a 'women's issue' either – we should ALL be proactive in challenging negative behaviours and attitudes in a positive way. This applies in our own personal lives and within the workplace; even more so in a primarily male-dominated industry such as construction.
This is why we work closely with our colleagues at SafeNet Domestic Abuse and Support Services. Their professional insight helps us to shape and deliver domestic abuse training sessions, alongside our frequent toolbox talks. This encourages our team to recognise signs of abuse in the workplace (and beyond) and learn how to support appropriately.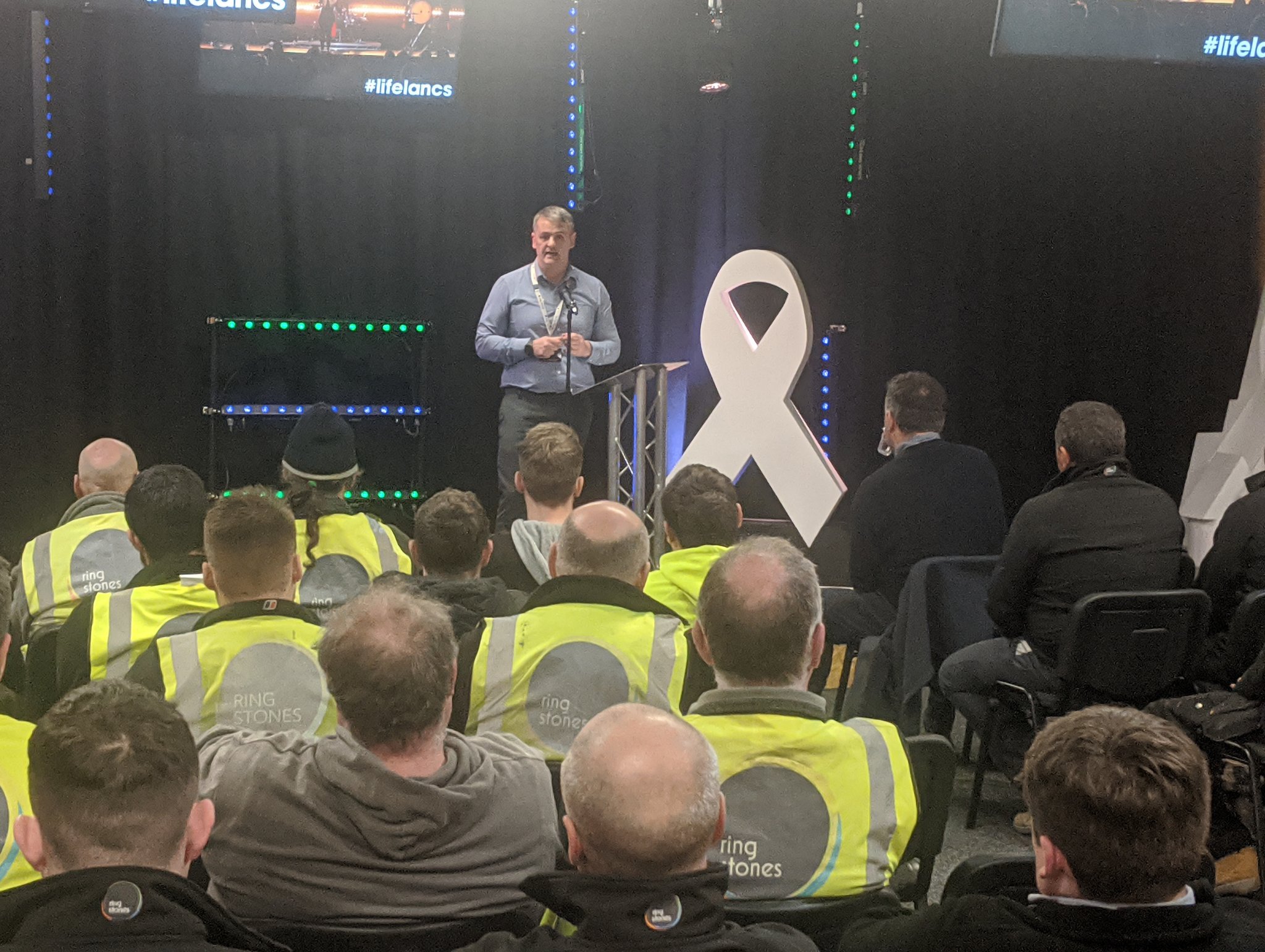 Empty Homes Project
Following the government's call for at risk groups to be housed as a matter of urgency early on in the pandemic, The Calico Group pulled together to deliver additional accommodation for individuals in the Burnley area. Several empty homes were quickly repurposed to provide housing for those vulnerable individuals during the COVID-19 outbreak.
The ongoing pandemic posed a serious threat to rough sleepers. Our team worked around the clock to renovate more than a dozen empty properties, providing high-quality housing for vulnerable individuals who needed a safe space to self-isolate.
Several vacant properties were also made available to SafeNet Domestic Abuse Support Services; a network providing safe refuge for victims of domestic abuse across the North West.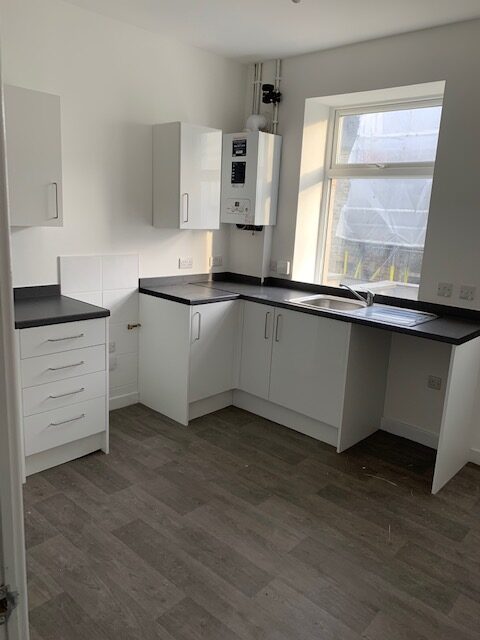 Burney Together
We've been volunteering our free time to help residents in our local community. Back in April, I sent out a message to the team (both those who had been furloughed and those still working) regarding some volunteering opportunities with Burnley Together, a local community hub to help those in need.
More than 12 members of the Ring Stones team offered to work evenings, weekends and all hours in between to provide food parcels and deliveries to those who are unable to go outdoors to shops and pharmacies for many reasons, such as shielding, disabilities and being in high risk categories.
Seeing how quickly our colleagues offered to help those in the community who need a bit of extra support during the crisis has been heart-warming. The genuine willingness to give up their own time and band together without any hesitation shows that the values of our company run right through the whole team and I couldn't be any prouder of them all.
We've also been supporting the Burnley Together Christmas Appeal this month. Following on from a recent request for support, we have been absolutely overwhelmed by the response from our wonderful customers, suppliers, and contractors.
From cash and voucher donations to goods, food, and toys, we have received an extremely generous amount, enabling us to support hundreds of families and individuals this Christmastime.
For many, the financial burden of COVID-19 has created complex challenges and isolation has also been prevalent. We know that feelings of loneliness may escalate even further around this time of year, when spending time with loved ones might not be an option.
Working with Burnley Together, we'll be donating food parcels and using our fleet to distribute food items this week as we believe that everyone deserves to enjoy a hot meal on Christmas Day. We'll be adding in some treats too, such as boxes of chocolates and biscuits to spread a little festive joy.
Find out more about Burnley Together by visiting the website, emailing contact@burnleytogether.org.uk or calling 01282 686402. There is also up to date information available through the Facebook and Twitter channels.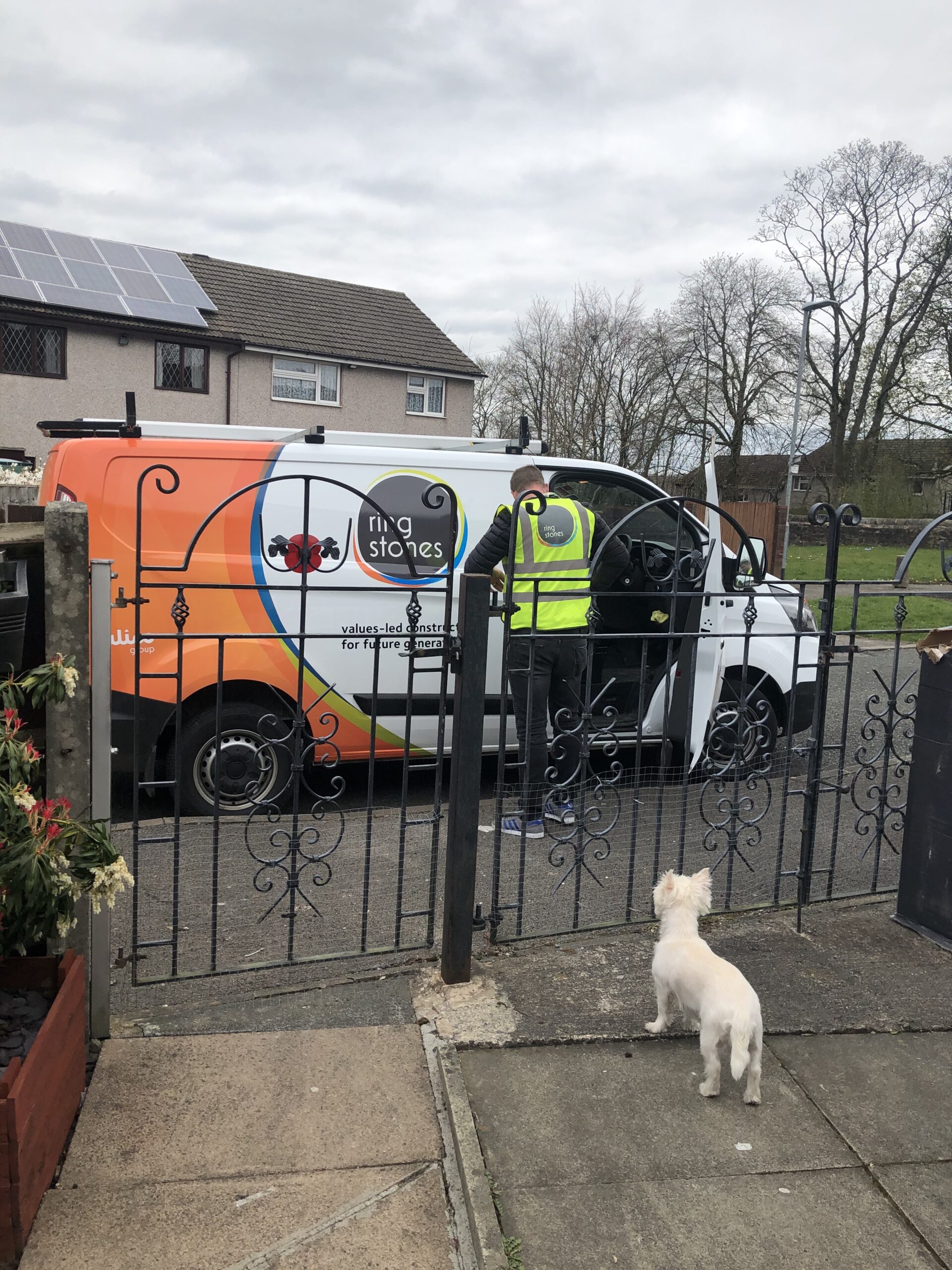 To summarise 2020, it's clear that we have had a turbulent year, however, we believe we are in a great position to grow as a team in the new year whilst helping to create a better society for all.
Here's to 2021.
James Macaree, Managing Director at Ring Stones.