Development Name :- Tay Street
Location :- Burnley, BB11 4BU
Cost of Build :- £5,289,195.04
Programme Start Date :- October 2020
Completion Date :- March 2022
Programme Length :- 18 months
Number of Units :- 42
Units Split :- 16x 3 bed house, 24x 2 bed house, 1x 1 bed ground floor cottage flat, 1x 1 bed first floor cottage flat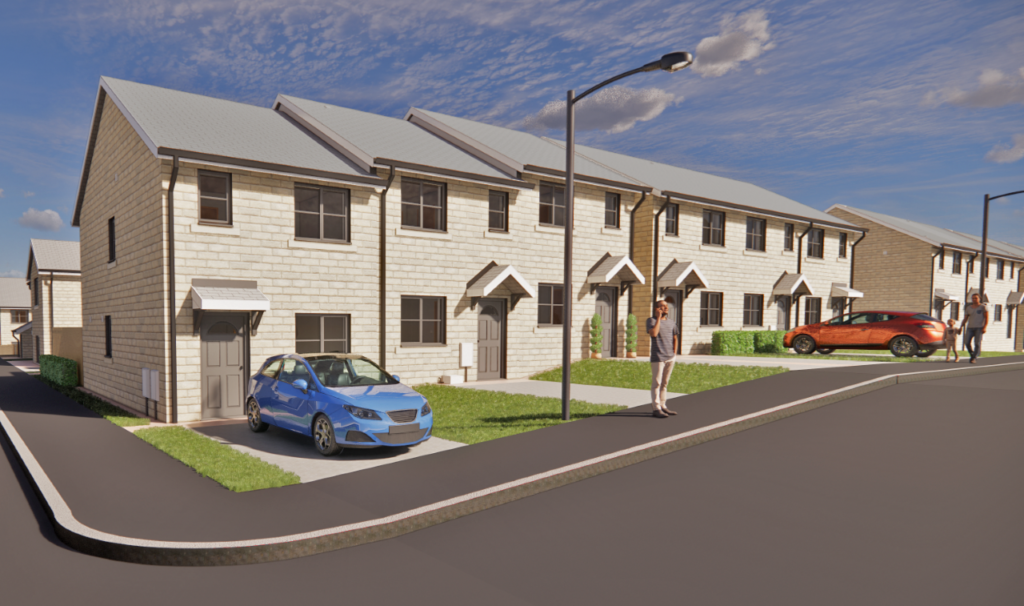 The development, located on Tay Street in Burnley, consists of 40x 2 and 3 bed homes and 2x 1 bed cottage flats.
The homes boast private gardens and driveways, with a quarter of the homes featuring electrical vehicle charging points.
The wider development also provides ecological enhancement for wildlife to include elements such as bird boxes, bat boxes and hedgehog houses, helping to support the local environment.
The new homes have been built on formerly under-utilised, grassed brownfield land and will be let for affordable rent by Calico Homes. The project was completed four weeks early.